Trident are thrilled to be taking part in the LandAid sleepout! On the 10th of March, seventeen of our staff from across our offices will be sleeping outside to raise money to help support young people who are homeless.
Taking part in Birmingham is Sally Peet and Darron Owen.
Sally Peet
Sally is an associate director in our Birmingham office and was the first to put her hand up and get involved!
"I'm really looking forward to supporting the LandAid sleepout this year and raise as much money as possible! The regional charities supported by the Birmingham sleepout will make a real difference"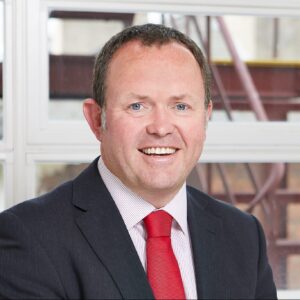 Darron Owen
Darron is the Director of our Birmingham office and was exciting to get involved in the sleepout after taking part in LandAid's Steptober last year.
"The pandemic caused youth homelessness to rise, everyone coming together for one night will provide funds for LandAid to continue to make huge differences for those experiencing homeless"
If you wish to support Sally, Darron and the rest of Team Trident taking part in this year's LandAid sleepout, please go to our page at : https://join.landaid.org/fundraisers/TridentSleepOut2022. Any donation will make a huge difference.